Café-Magnifique!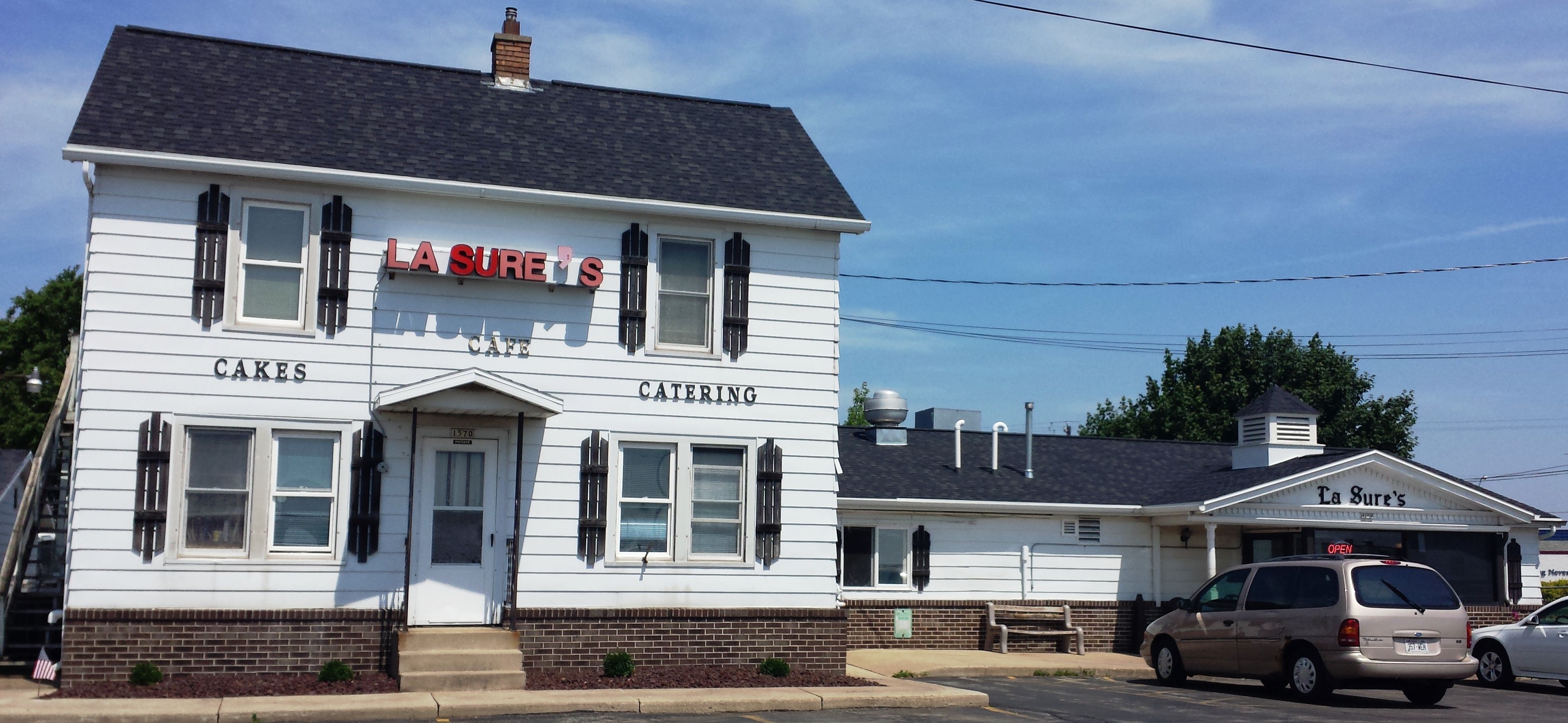 LaSure's Café and Bakery is an award-winning bakery and restaurant located in Oshkosh,WI. In business since 1974, LaSure's specializes in mouth-watering homemade food and made to order cakes for weddings and other occasions.

The food's so good, you'll think your Mom is in the kitchen—really! LaSure's Café and Bakery offers REAL home cooked food with ingredients you would use—if you were doing the cooking. Real potatoes, the choicest cuts of meats, fresh vegetables, and pies and desserts that will make your mouth water with anticipation. LaSure's takes pride in making all their food from scratch and baking all of their own bread, rolls, cakes and pies fresh everyday in their bakery. The café is open Monday thru Thursday 6 am to 3 pm, Friday from 6 am to 8 pm, Saturday from 6 am to 3 pm, and Sunday from 7 am to 2 pm. Breakfast, lunch and dinner are served weekdays, breakfast and lunch on weekends.

La Sure's Café is located at 1570 Ripon Lane in Oshkosh,WI, adjacent to WI Highway 44, near 20th Avenue. From US Highway 41, exit WI Highway 44 east about one-half mile to La Sure's. From in town, take South Park Avenue toward US Highway 41, just across the intersection of South Park (Hwy. 44) and 20th Ave. Or call 920-231-5227 for more information.

La Sure's Cafe Menu